How People in Abandoned Hamlets in Southern Bulgaria Survive in Isolation
Sezay Ahmed (36) from Chernoochene, a small town in South East Bulgaria, hardly fits the last big pack of sunflower oil bottles in his overcrowded white van-shop. It is 5:00 am.
He is about to leave for his more than 100 km half-day journey when one of his cell phones rings impatiently. "More orders," says Sezay, smiling while he picks up the call.
The call is a final request from an 82-year-old woman from Zhenda – a tiny hamlet high in the Rhodope Mountains, which Sezay is planning to reach in the next few hours driving on narrow gravel roads. The old woman lives alone in a house that is over 100 years old. Sezay's van-shop is her only hope to get sunflower oil, stale bread for feeding her animals, and newspapers or bottles of lemonade that she otherwise cannot produce. In the adobe houses next to hers live two more old women. The rest of the sun-dried brick houses are empty and locked. Some of them are so ruined that they have started to collapse.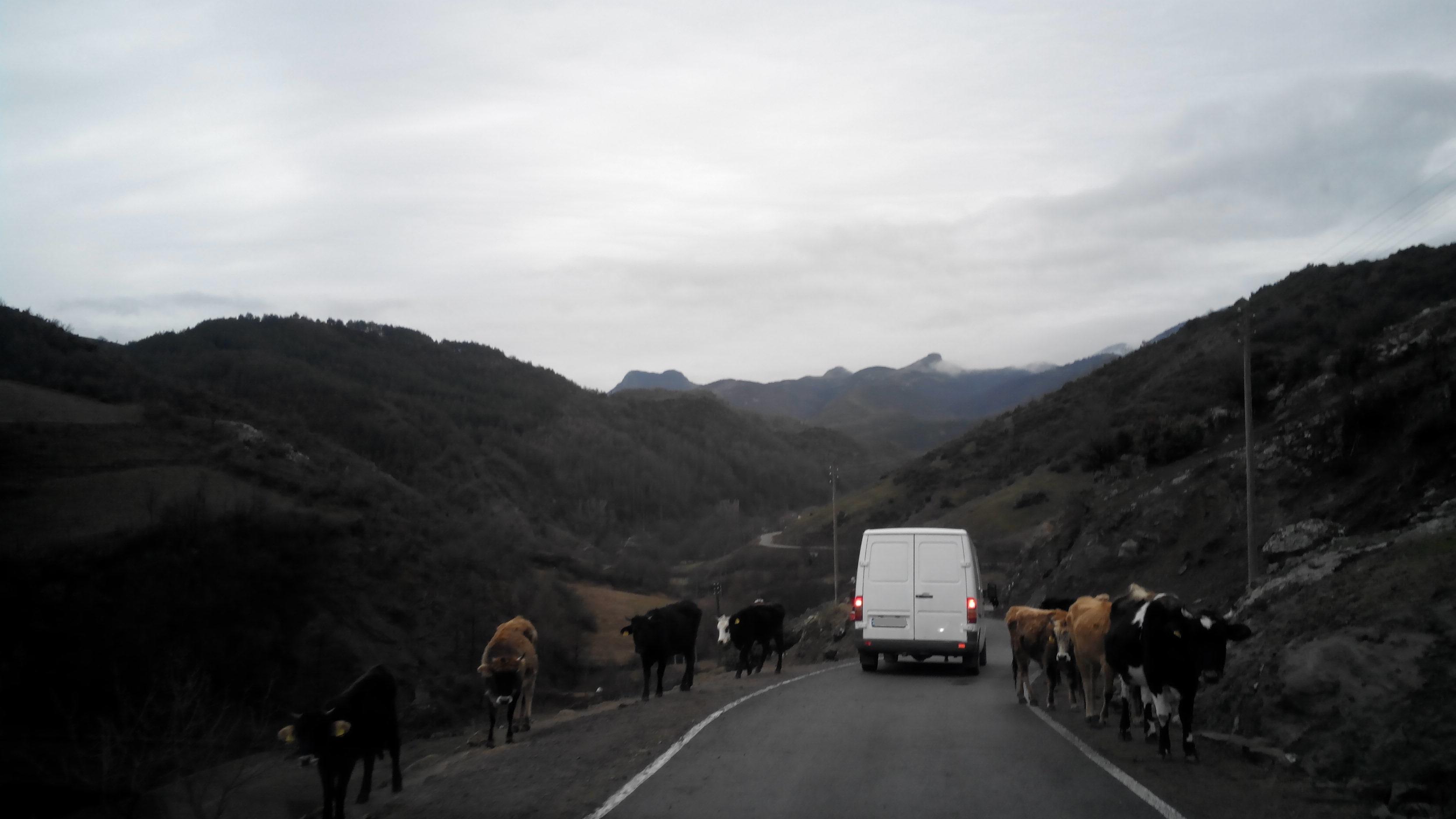 About 30 years ago, hundreds of people lived in these houses in the villages and hamlets in the region. They regularly used the daily bus to Kardzhali – the bigger town about 30 km away.
Most of the people were going to and returning from work every day. In the late 1980s, many of them moved to Turkey because of the Bulgarian communist government's pressure to change their Turkish names to Bulgarian ones. Then the schools in the area started closing bit by bit due to lack of kids. Then the children who remained in the region started traveling to schools in the bigger towns. In 2018, the local authorities finally decided to put an end to the public bus line because it was used by so few and was no longer profitable.
A local man organized transportation once daily, but if an emergency occurs the only person who can help is the mayor with his own car. Each mayor covers several villages in the area.
The shock of not having regular public transportation to go to work and school was so heavy that almost all families with kids left the small villages and hamlets soon after that. They rushed to bigger towns or abroad.
Their elderly parents and grandparents stayed. Not only because they did not have anywhere to go in the big towns but because they did not want to leave their century old houses, their plants, their small animal farms, and their memories.
"We decided to stay. We have here fresh good food that we produce, we have fresh air, we have everything," says Redzhep from the hamlet Tremnik near Nenkovo, while preparing his horse to cross the river Borovitsa over a rope bridge. This bridge is the only way to reach the tiny road along the river where Sezay's van will eventually stop to deliver the goods that Redzhep and his wife ordered last week. There is no other path leading to the other side of the river. People who still live in Tremnik use horses or donkeys to carry everything – from wood to crop for feeding their cows, horses, hens or turkeys.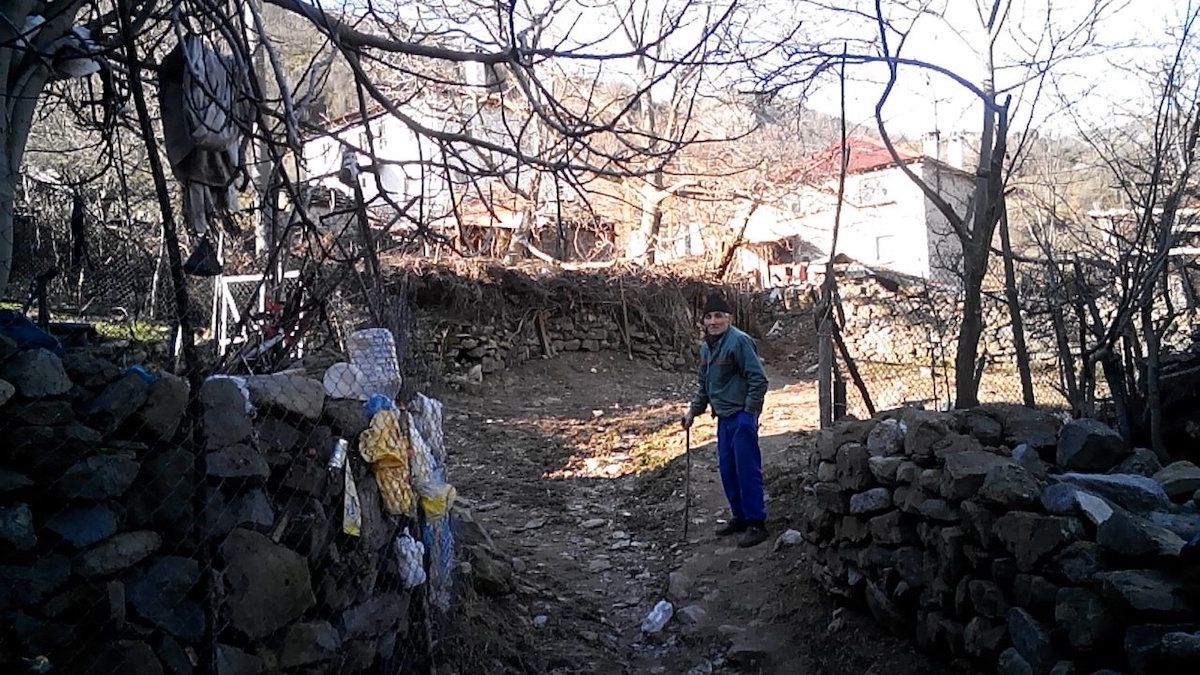 Several hundred Bulgarians in or around their 80s live in these remote and abandoned tiny villages and hamlets in the Rhodope mountain rural region of South-East Bulgaria, with no access to food stores, roads, public transport, hospitals. In some of these remote and abandoned places live no more than two or three people.
The only way for them to survive is to develop a self-sufficiant life, producing their own food from milk to meat, and planting their own fruits and vegetables.
Six times a week, from Monday to Saturday, Sezay and his employee Ramadan drive 700-800 km on the only narrow road in the vicinity to reach different areas in the region and deliver whatever these self-isolated people may need. Sezay's elderly clients go downhill with their donkeys or horses to pick up the goods he delivers. They eagerly wait for the van in sun and snow not only because they get things that they cannot produce themselves, but also because the man from the van is the only human being they can communicate with one or two times a week.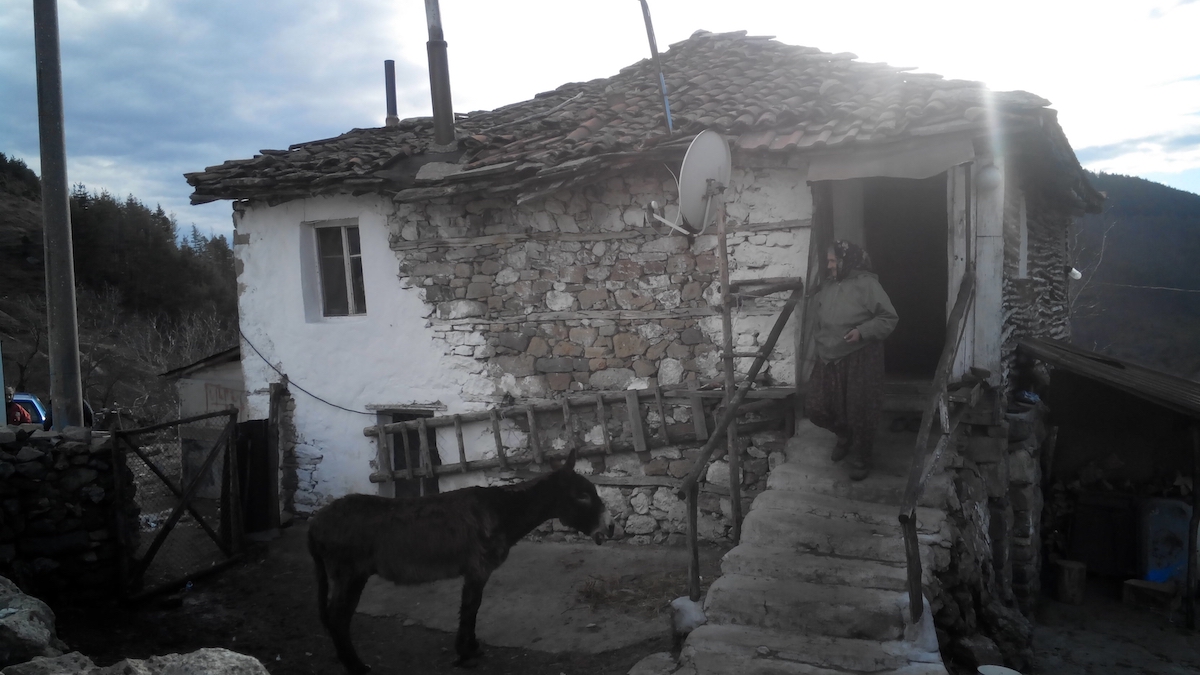 "Winters are severe here. Sometimes it is difficult even to clean the roads. I had several cases when I could not drive ahead to reach these people. All I hoped for then was that some miracle would happen and they would survive until the day when I will be able to drive through to reach them again," Sezay says.
If any of the people on his thinning list of clients does not appear at the meeting point, this is a bad sign. "This most probably means that they are very ill or died. I had several cases when I left the van on the main road and head up the houses far away from the path only to find a lifeless body," explains Sezay with sorrow.
In the severe winters, when this van cannot make it over the snow-drifts, most of these elderly people living in the high mountain survive with what they have produced alone in the summer.
"Our two daughters with their families used to live with us here. They had their own houses next to ours but they left years ago. One of them started living in the larger town 30 kilometers from here, the other found a job abroad after 2007, when Bulgaria joined the EU and the borders were open. Our grandchildren visit us from time to time, mostly in the summer, but this happens less and less," says one 81-year-old man.
He and his grown-up children have a special day for phone calls once a week. On those days, he goes to the upper edge of the hill, because this is the only place where his cell phone works properly. "I don't want to think what life will be when I cannot reach the place," says the man.
His sister left the village even more years ago, during communism, when she moved to the big city of Plovdiv to work in industry. "All people who use to leave here left sooner or later to find jobs or better salaries and way of living," added an 83-year-old neighbor while feeding the hens.
The locals explain that one can buy an abandoned house here for peanuts. There aren't many buyers though.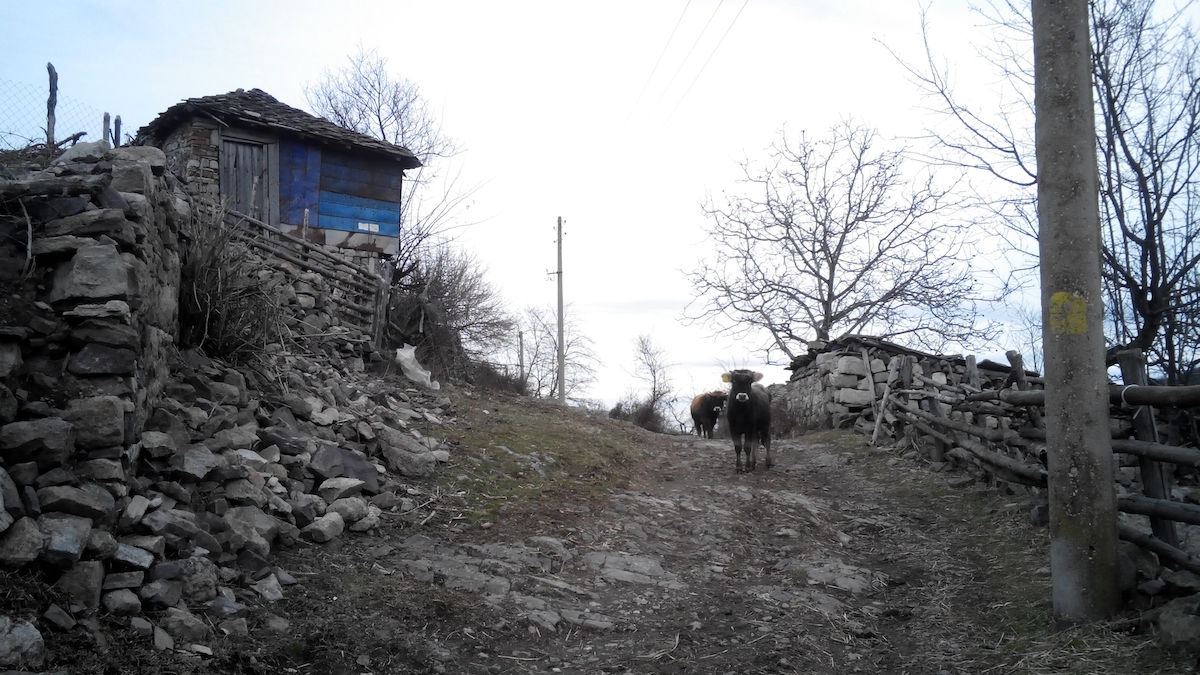 Not much different is the situation in many other rural areas in Bulgaria, mostly in the Western part of the country. For good or for bad, they are closer to the Bulgarian capital Sofia and the industrial nearby town of Pernik. Thus many people travel for work or school to these two places every day, if they still have not left to work and live in Western Europe.
Sofia is one of the fastest growing capitals in the Balkans, according to UN data. Part of the reason is the fast-moving demographic decline of the rural and mountain areas in the country. Bulgaria itself is one of the most rapidly depopulating countries on the planet, according to the UN survey. More than two million people – approximately 23% of population – left the country or died in just three decades.
Starting in 1942, the Bulgarian authorities used a variety of administrative "command" methods to keep the population in the small rural areas. People were required to have not only Bulgarian citizenship, but also a type of city citizenship for Sofia. They were forbidden to move or live in Sofia if they did not have special permission or a right of residence. The permission to move for those who were not born there was granted only in very limited cases. These rules were extended to more major cities several times after 1955 and were valid until the fall of communism in August 1990.
On 27 Аpril 1982, the Politburo of the Bulgarian Communist party announced that there is a certain area in Bulgaria called Starndzha-Sakar, next to Rhodope mountain, which is poorly developed. Soon after that, the communist government passed Decree 22, which gave certain privileges to people who would move to live and work in the region and sign a contract to stay at least 10 years. According to the decree, they would get a subsidy, a place to live, a salary bonus, tax-cut and more. The promising program was called "Strandzha-Sakar – Republic of Youth." The candidates for moving had to be less than 35 years old. The ambitious goal was to attract at least 4,000 young people. In the end, less than 2,000 moved to the area. Many of them left immediately after the fall of communism in 1989. They headed up to Sofia or to the West.
In 2015, a dozen mayors from the villages in the region tried to revive the "Strandzha-Sakar" project, but in vain. It became clear that people would not return if they could find better places to live and earn elsewhere in Bulgaria or in other better developed countries around the world.
"Some elderly late-1980s migrants returned from Turkey during the COVID-19 pandemic. They feel safer here. So did a dozen younger people who were seasonal or full-time workers in Western Europe. While the older may remain in their houses here for longer, the younger, as I have heard, are planning to return back to Western Europe as soon as the pandemic is over," says Sezay.
His 13-year-old son also came back from Sofia due to restrictions. The family decided to move him to study and train football in a promising team for talented young footballers last year. "He will return back to Sofia when the pandemic restrictions are over. He will have a better future and opportunities for development in the bigger town or abroad."
Sezay is expecting his third child very soon. "My other girl just started at a school in Chernoochene. I guess by the time she and her coming sister grow up, they will also want to move to the bigger town or abroad," explains the father.